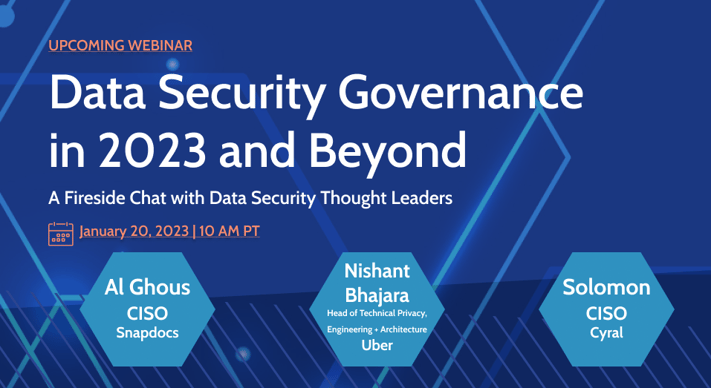 Data is leading the charge in the next wave of digital transformation.
However, as businesses migrate their most sensitive datasets to the cloud, they need to explore new approaches data security governance to ensure that users and applications get the access they need without introducing more risk, complexity or cost.
Join our panel of data security thought leaders for a fireside chat to learn about their perspectives on data security governance in the cloud era. Attendees will learn:
How to operationalize proven data security governance strategies
How to get senior executive buy-in for data security governance programs
Latest trends and tactics to protect your most sensitive datasets
Reserve your seat for this thoughtful, educational, and entertaining discussion to kick off 2023!
Panelists include:
- Al Ghous - CISO at Snapdocs
- Nishant Bhajaria - Head of Technical Privacy, Engineering, & Architecture at Uber
- Solomon - CISO at Cyral
Complete the form to reserve your seat on the webinar.