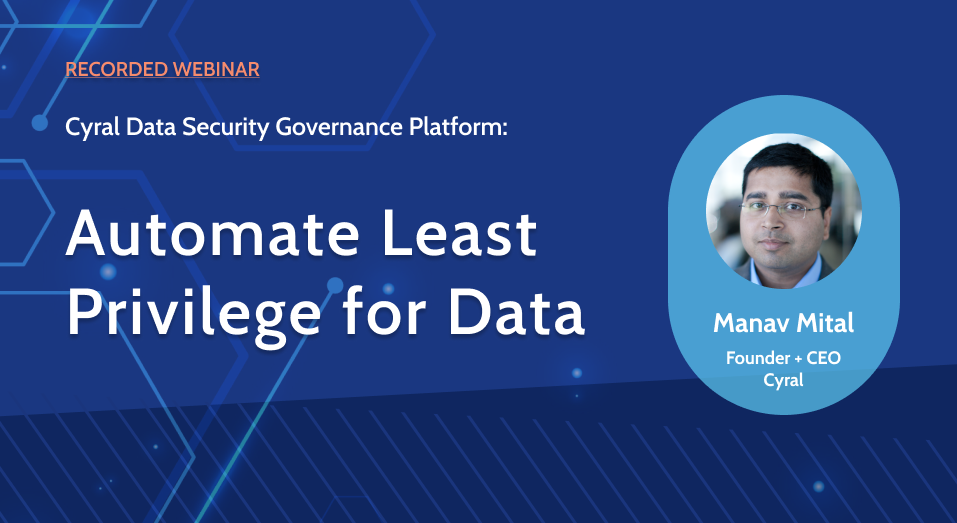 Today, companies don't know what data they have, who or what has access to the data, or even how the data is used. As the number of users, applications, and databases continue to rise, this growing complexity is increasing cost and risk.

Join Cyral Founder and CEO, Manav Mital, on this webinar to learn how to automate least privilege, discovery, and auditability for your data across every cloud. Attendees will also get an overview of the Cyral Platform, the industry leading Data Security Governance Platform.
You will learn:
The growing risks, complexity, and costs associated with migrating data to the cloud
The shortcomings of existing database security controls
The use cases and real-world outcomes of modern database security solutions
Complete the form to view the recording of the webinar.